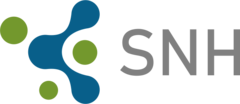 Social Network Harvester Software - 1 Year Subscription
SKU: S1700

Social Network Harvester (SNH) software license, one year subscription. Includes first year of support and maintenance service.

SNH is an automated, investigative solution for law enforcement, law firms, detective agencies, or others who collect and evaluate data from social networks.
SNH software is used to collect, analyze, and visualize public social network information and relationships.
Key features include:
Save public contact lists
Save group members
Establish mutual friends
Saving photo albums including videos
Save timeline
Determination of user IDs, including user search
Detection of relevant profiles
Exploring and understanding public user data

Integrated network visualization
Preview of the contact network
Representation of complete and individual sub-networks
Friends lists as a table
Contact networks as a graph
Export for analysis tool (Maltego, IBM i2 Analyst's Notebook, Gephi, etc.)
SNH Analytics
Frequently purchased with this product
Look for similar items