FREDC Workgroup Server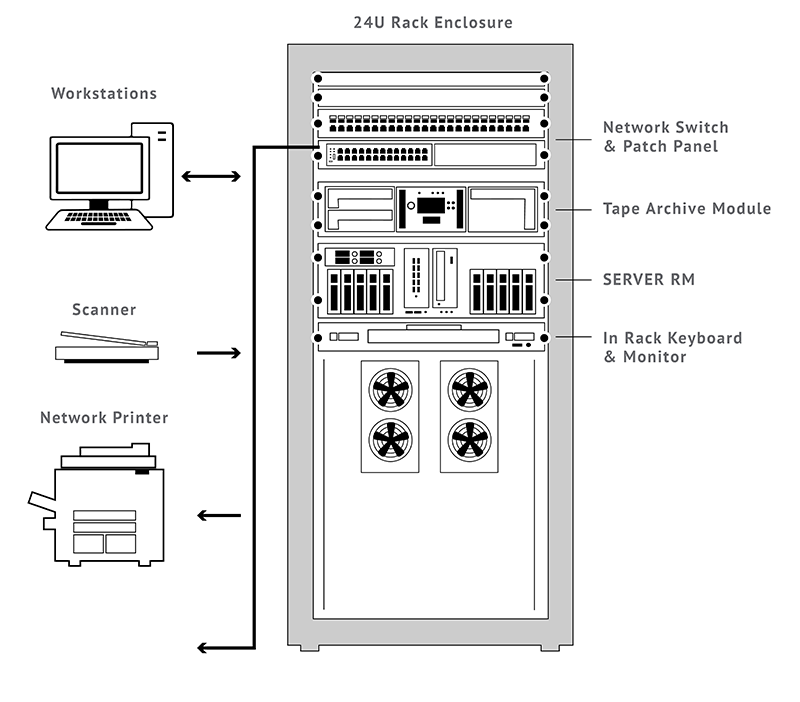 Forensic organizations considering implementing a new data and file server should take a look at the FREDC™ Workgroup Server (FREDC WS™). Digital Intelligence built this solution to be a very high-performance, fully integrated alternative to traditional white-box enterprise servers. Based upon the technology used in our larger FREDC Data Center™, the Workgroup Server is a great solution for moderately sized forensic teams.

The FREDC Workgroup Server is built upon the proven technology of the FREDC Data Center. At the heart of each system is a FREDC Server-RM™ module. Dual Xeon® CPUs power an OpenSuse LEAP operating system. Tuned for superb performance, the FREDC Workgroup Server provides the file and data sharing that forensic departments need - without the hassles of managing a traditional server environment.
The FREDC Workgroup Server may be ordered with an optional Quantum LTO-8 tape library for user and case data archival. Netvault backup software is included for regular system backups and long-term archival of forensic data to tape.

The FREDC Workgroup Server includes a 10GbE 24-port network switch with 24-port patch panel providing ample physical connections for a moderately sized forensic department. Whether it's forensic workstations, network printers, or other network enabled forensic devices (such as forensic imagers) our proven network infrastructure will provide the performance and stability you need. FREDC Workgroup Server includes the Digital Intelligence software utilities built to make it easy to manage a high-performance forensic network and data/file server.