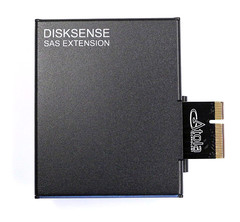 Atola SAS Extension Module
SKU: D3023

SAS extension module for Atola Insight and Taskforce forensic imagers.
Extension module is designed for:
6 Gbit/s SAS interface performance
Read / write speed up to 800 MB/s
Damaged drive support
Hotplug for SAS drives support

Current sensing support
Short circuit and overvoltage protection
Write protection
Supports most operations for SAS connected drives. Functions that are not available for SAS drives include: support for host protected areas (HPA) and device configuration overlay (DCO).

Frequently purchased with this product
Look for similar items