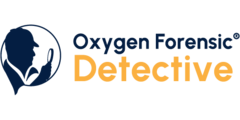 Oxygen Forensic Detective
SKU: S9100

Oxygen Forensic Detective is a highly functional software tool used for digital forensic investigations of mobile devices and cloud data sources. Can be used to:
Acquire data from over 19500 devices (Android, BB, iOS, WP, etc.)
Import backups and images (iTunes, Android, JTAG, Chip-Off)
Parse data from 430 unique apps and 7320+ total app versions
Recover a wide range of deleted data
Perform data analysis (Social graph, timeline, key evidence)
Search data by criteria including keywords
Recover passwords to encrypted backups and images
Bypass screen lock on popular Android OS devices
Acquire locations history and media files from drones
Extract data from cloud sources (iCloud, Google, Microsoft, etc.)
Import and analyze call data records
Visualize route and common location of several users
Export data to popular file formats, such as PDF, RTF, XLS, SML, etc.

Look for similar items