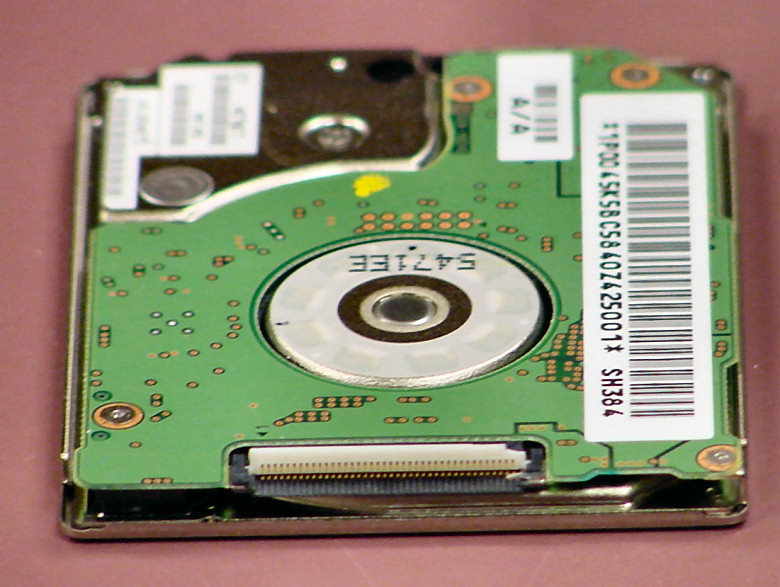 STEP 1: The Hitachi ZIF drive connector is designed a bit different than Toshiba's. Even though the enclosure was designed for Toshiba drives, the Hitachi can also be installed into our 1.8" ZIF Hard Drive Enclosure. The Hitachi has a white bar on the cable connector that you'll need to fold up.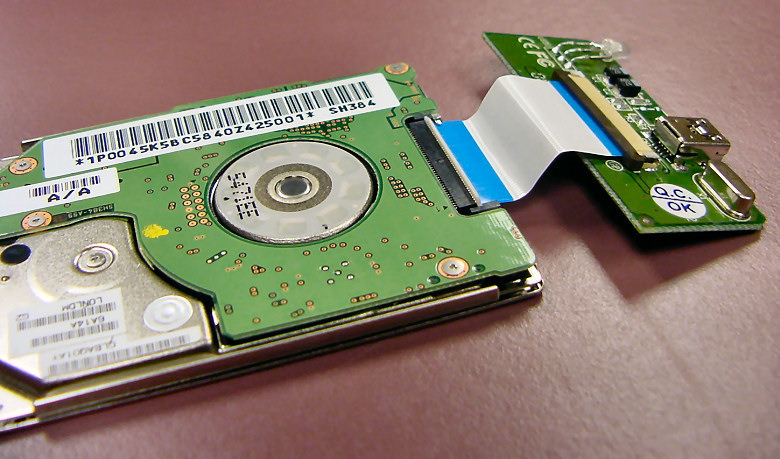 STEP 2: As with the Toshiba drive above, insert the cable into the connection. Make an "S" curve in the cable.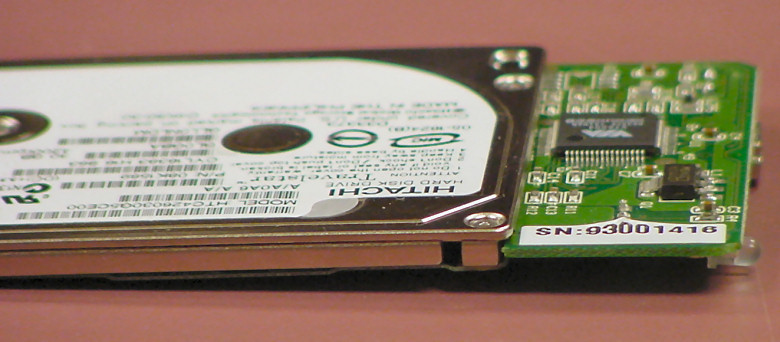 STEP 3: This is how the cable and interface board will fit behind the drive when it's inside the enclosure.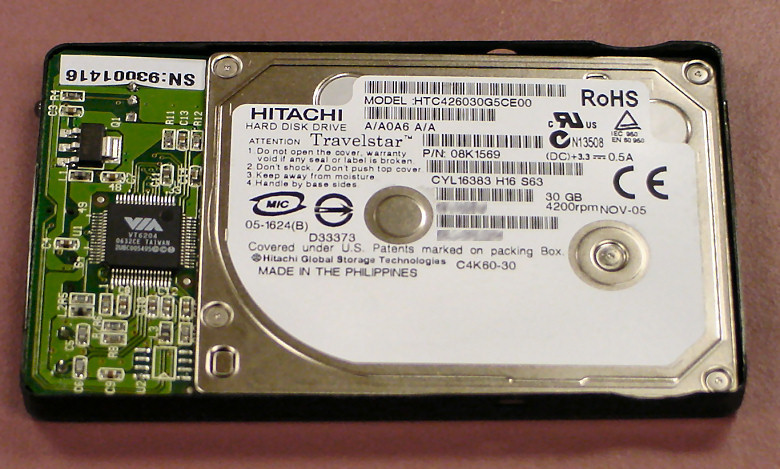 STEP 4: If necessary use the method in Steps 9 and 10 above to place the cover on the enclosure. Be aware that the Hitachi drives are thinner than the Toshiba's and won't fit as snug.